Damage Prevention Patrols, pint-sized
The objective of Be Kid Smart is to provide an effective affordable resource to easily train kids on Pipeline Safety and Public Awareness. The Be Kid Smart on Pipeline Safety story is written to be simple and fun for young students whether read aloud in a classroom story-time setting, at a safety fair booth or at home. The Be Kid Smart on Pipeline Safety story is clear about safety whether used in cities or rural areas, in established right-of-way areas or new pipeline construction areas. The bonus objective of Be Kid Smart on Pipeline Safety is - when kids are clearly trained on Pipeline Safety and Call-Before-You-Dig they are empowered to be pint-sized Damage Prevention Patrols on location! Melissa from Louisiana attested this fact when one of her trained students told her after a line hit, "I told him (Daddy) to call 811!" That student was a fourth grader. When the safety message is clear, a well trained kid will not be silent.
Highly Effective
Be Kid Smart on Pipeline Safety tested highly effective when intentionally presented to students, 1st through 4th grades, in a simple story-time setting.
Average Be Kid Smart on Pipeline Safety story-time and safety review Q&A is 20 minutes. Yes just 20 minutes!
Most effective group size range, 40-60 students in a single classroom or small area.
Be Kid Smart "Certified" Stickers proved to engage and energize students to share their knowledge. Stickers awarded as badges certify young students ready to share pipeline safety with family, friend, or neighbor.
From the Teacher's Desk
Ms Smith, 3rd Grade Science, Central Elementary
Do you think students know how to recognize pipeline signs that mark right-of-ways?
I know they understood the signs. Many have told me since the presentation that they have seen signs and related it to the presentation.
Are the procedures for identifying and responding to a possible pipeline leak understandable?
The procedures were very understandable and on the students' grade level.
How Often should Be Kid Smart on Pipeline Safety be presented?
If you are presenting to the same group—every three years. But, if you are presenting to a new third grade group each time, I would say annually.
Not Calling 811
The education of the public continues today years after the one call system was created and still many people ignore their legal obligation when excavating and not calling 811 to place a one call. It's clear that educating our young people is needed to insure the safety of the public in the future.
C Arnold, Kinder-Morgan
It's a Fact . . .
Property owners still dig without notification calls to 811.
Small eyes watch
Kids watch and are big influencers. When trained to know the Why and Who to Call-Before-You-Dig, a kid automatically asks questions and becomes the pint-sized Damage Prevention Patrol on location!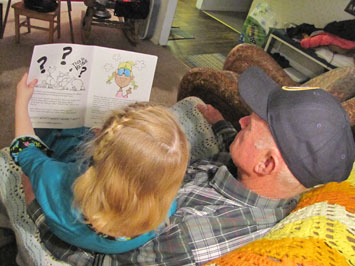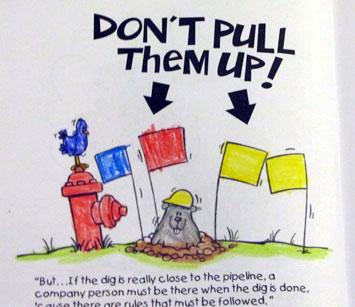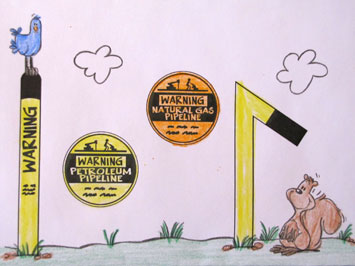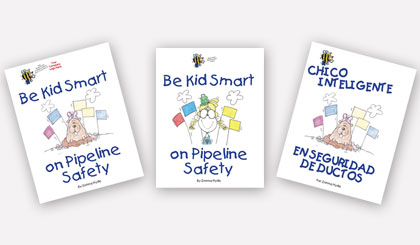 Buy our safety books, crayons and stickers online.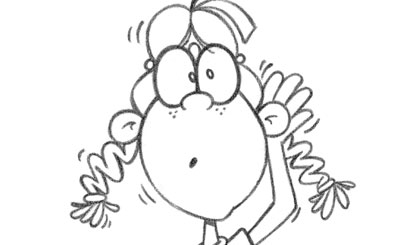 Have a question or need assistance?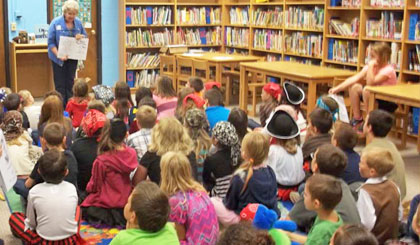 Young students are eager and excited about hearing, seeing, doing and showing.