The Be Kid Smart on Pipeline Safety resource was developed as a cost effective method for companies and others to reach and teach more kids about Pipeline Safety and Public Awareness.
Be Kid Smart is a pipeline public awareness program resource for pipeline companies and pipeline support companies to teach kids about the hazards and safety of pipelines. Be Kid Smart on Pipeline Safety books meets the State of Texas Teaching Objective - Science.
Through years of experience with Pipeline Safety and Public Awareness programs, it remains clear that pipeline safety still has not become common knowledge with the general public. Pipelines have become more abundant yet even with increased promotion, Pipeline Public Awareness still has fallen short and preventable accidents continue. Clearly the evidence shows that safety training and knowledge needs to start younger and be intentional. To train and equip kids with their own copies of Be Kid Smart on Pipeline Safety, the age-appropriate pipeline safety book, would empower them to know, show and tell what they know to parents and siblings inside new territory, the home. The kids would then be young safety instructors and could be proactive if left home alone. No doubt, safety learned as a child carries into adulthood. The young of today are tomorrow's work force. Be Kid Smart on Pipeline Safety was created to be simple and interesting, yet clear in teaching basic pipeline safety and public awareness to kids. The Be Kid Smart resource was created to be a feasible adaptable means for the pipeline industry to train forward.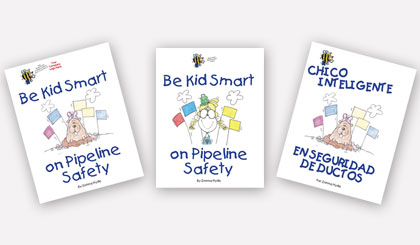 Buy our safety books, crayons and stickers online.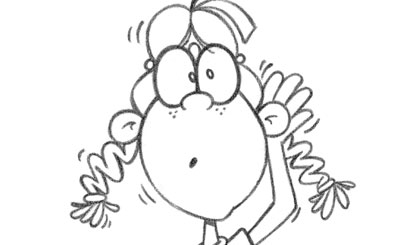 Have a question or need assistance?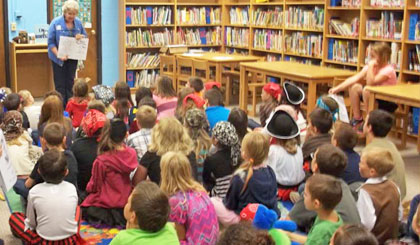 Young students are eager and excited about hearing, seeing, doing and showing.